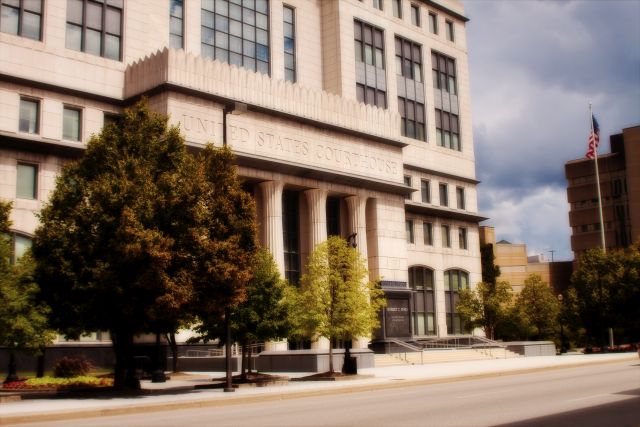 NOTICE REGARDING COVID-19 PANDEMIC:

Due to the Covid-19 pandemic, we are changing the way we work. Our physical offices are closed, but we continue to work remotely. If you need to reach us please email or call and leave a message, and we will get back to you as soon as possible. We will continue to visit our detained clients, appear in court, and tend to business, even if business is delayed. But our immediate responsibility-everyone's immediate responsibility-is to slow the spread of the contagion. And we do that by limiting contact with each other and other members of the general public.
"Lawyers in a criminal case are necessities, not luxuries....[I]n our adversary system of justice, any person haled into court, who is too poor to hire a lawyer, cannot be assured a fair trial unless counsel is provided for him. This seems to us to be an obvious truth."- Gideon v. Wainwright, 372 U.S. 335, 344 (1963).
The Federal Public Defender represents clients in the United States District Court for the Southern District of West Virginia and the Fourth Circuit Court of Appeals. Our clients are represented by a team of experienced trial attorneys assisted by skilled investigators and support staff. We are committed to using innovative strategies and technology in the courtroom to provide our clients superior representation against criminal charges in the Federal Courts.
Please see our Mission Statement.
* * * Please check out our podcast, In Plain Cite!Listen to our most recent episode now: July 2020 Fourth Circuit Update

* * *